Source Article:
Pertussis Vaccine Failure: Children Receiving Vaccine Have 15x More Risk of Contracting Whooping Cough than Unvaccinated Children
http://healthimpactnews.com/2019/pertussis-vaccine-failure-children-receiving-vaccine-have-15x-more-risk-of-contracting-whooping-cough-than-unvaccinated-children/

Pertussis: Vaccine Failure, Not Failure to Vaccinate
This is the latest peer reviewed science – not "vaccine misinformation."
These studies show that the Pertussis (whooping cough) vaccine has now failed. Worse, children receiving the vaccine have 15x the risk of contracting Pertussis than unvaccinated children.
This is why California schools are now suffering a Pertussis outbreak (3,455 cases in 2018 compared to 14 Measles cases) affecting only vaccinated children.
Moreover, vaccinated children are often asymptotic carriers spreading the disease among their classmates.
On the rare occasions that unvaccinated children contract Pertussis, they know they have the disease and stay home. Therefore children vaccinated with the DTaP vaccine are more likely to both get the disease and to spread it.
With mandates legislation sweeping across the nation, the stakes are too high for citizens to tolerate laziness, scientific illiteracy and a default to collegiality in our elected leaders. It's time for lawmakers to fact-check their sources.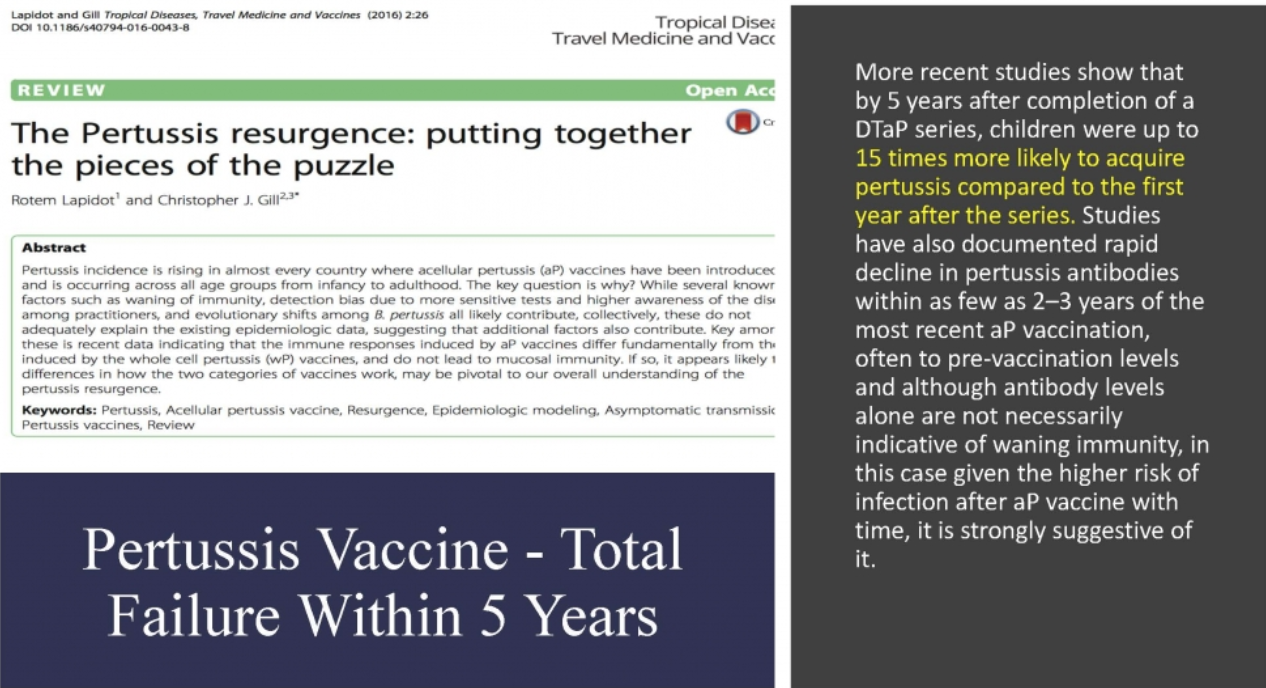 Full study here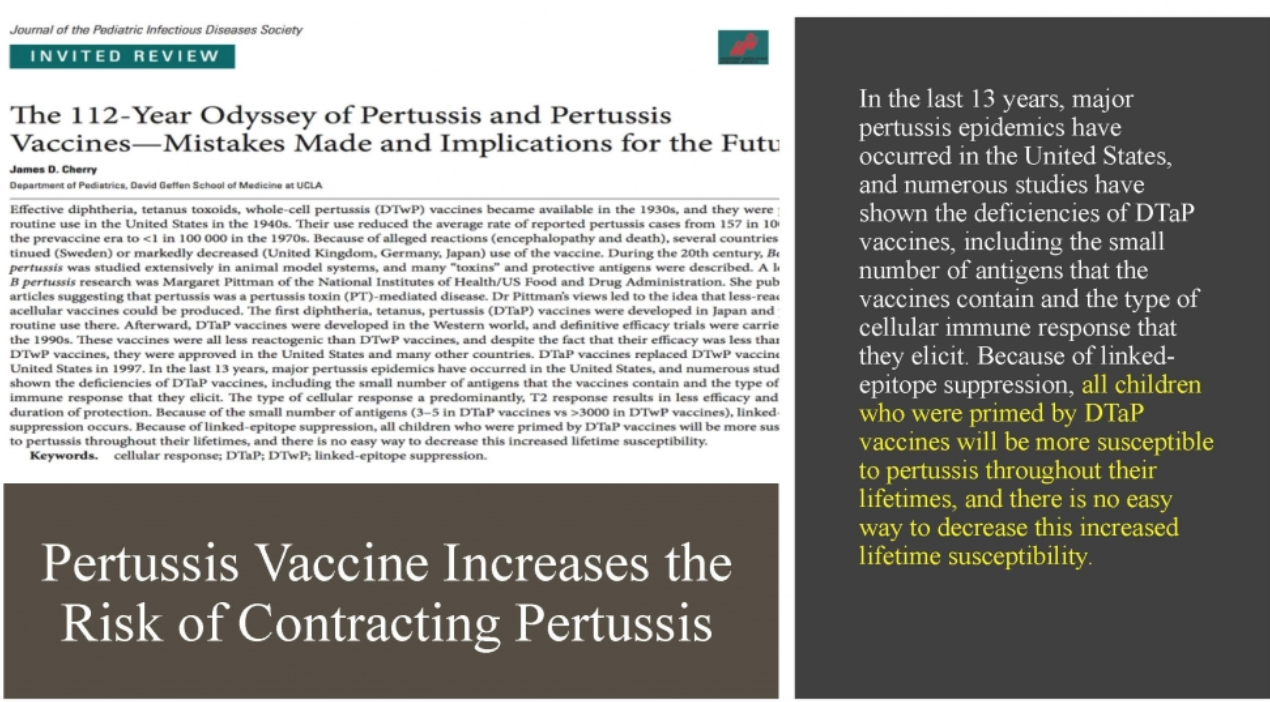 Full study here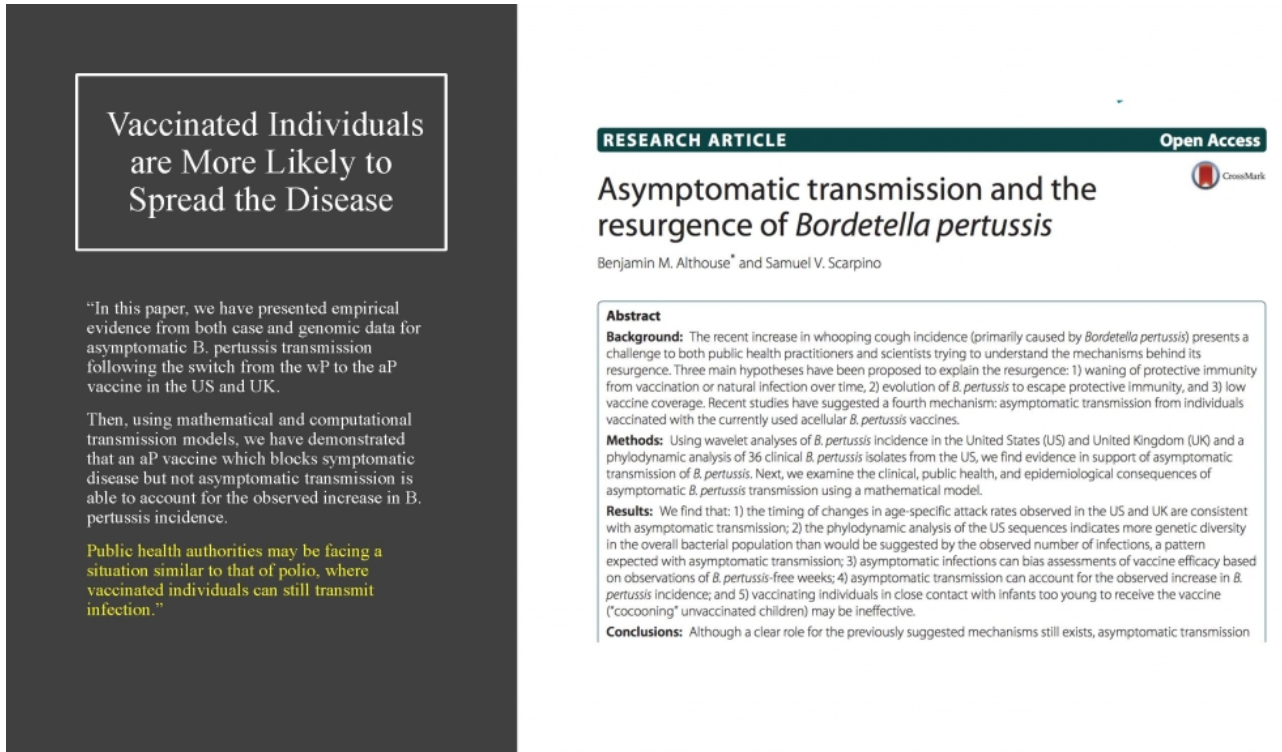 Full study here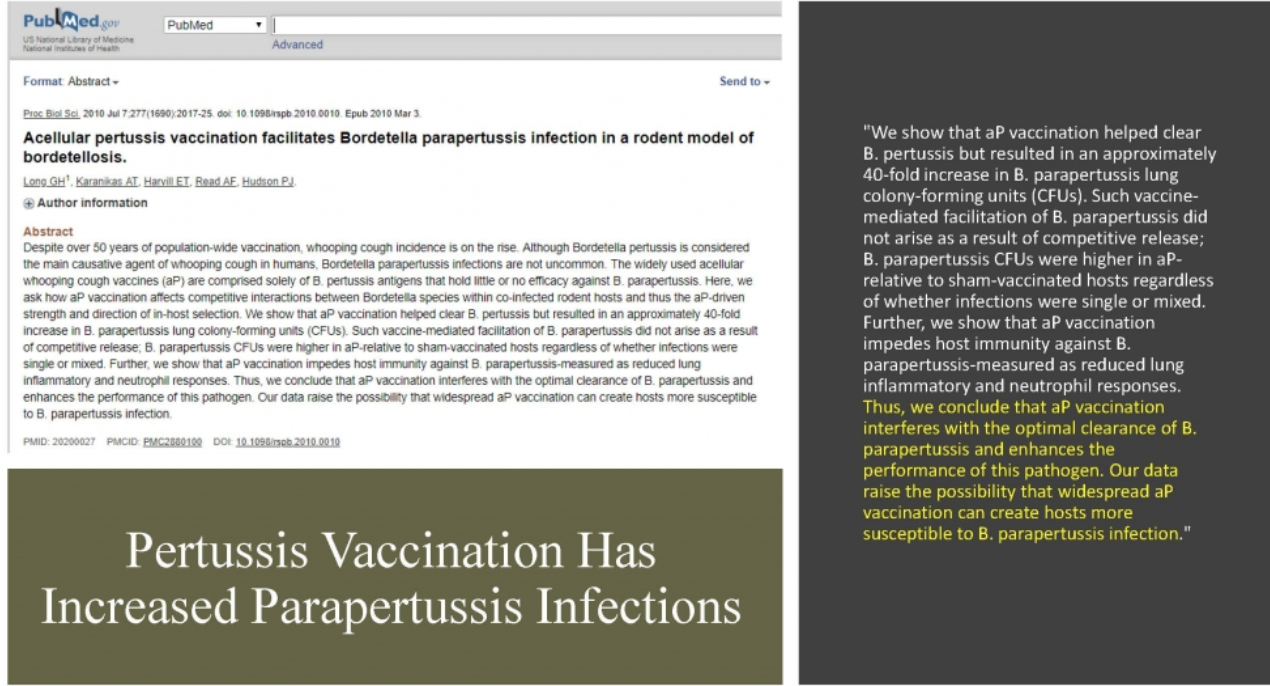 Full study here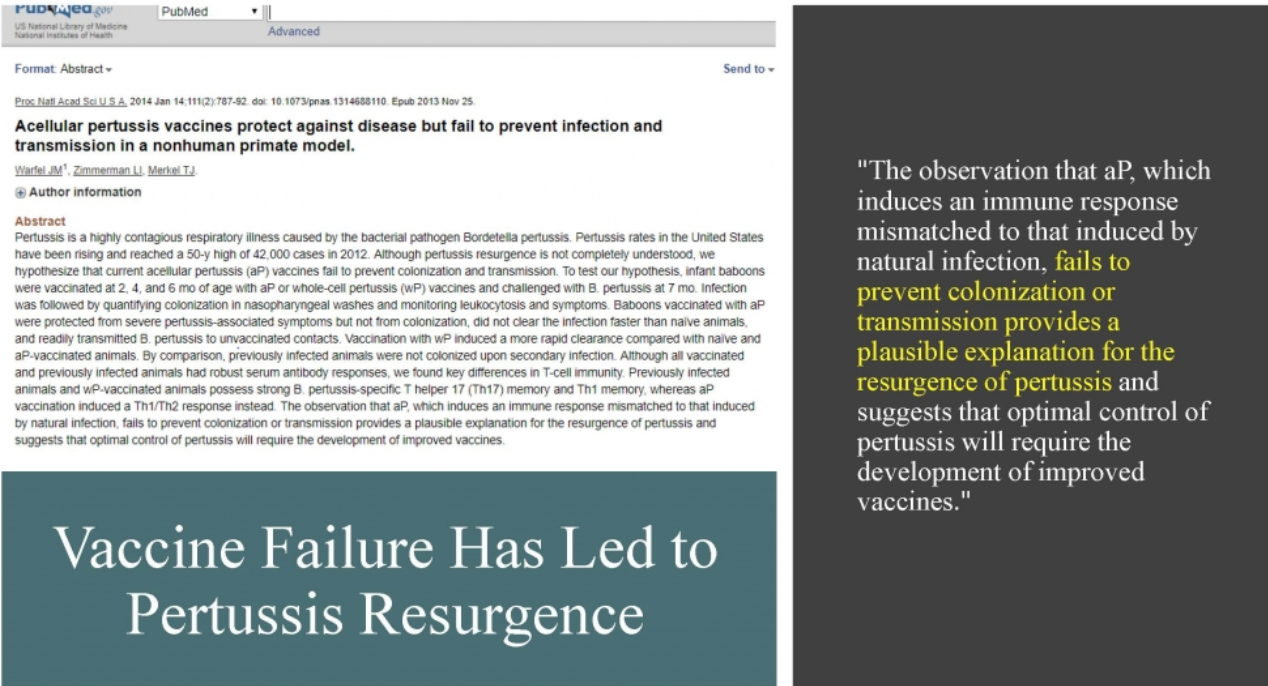 Full study here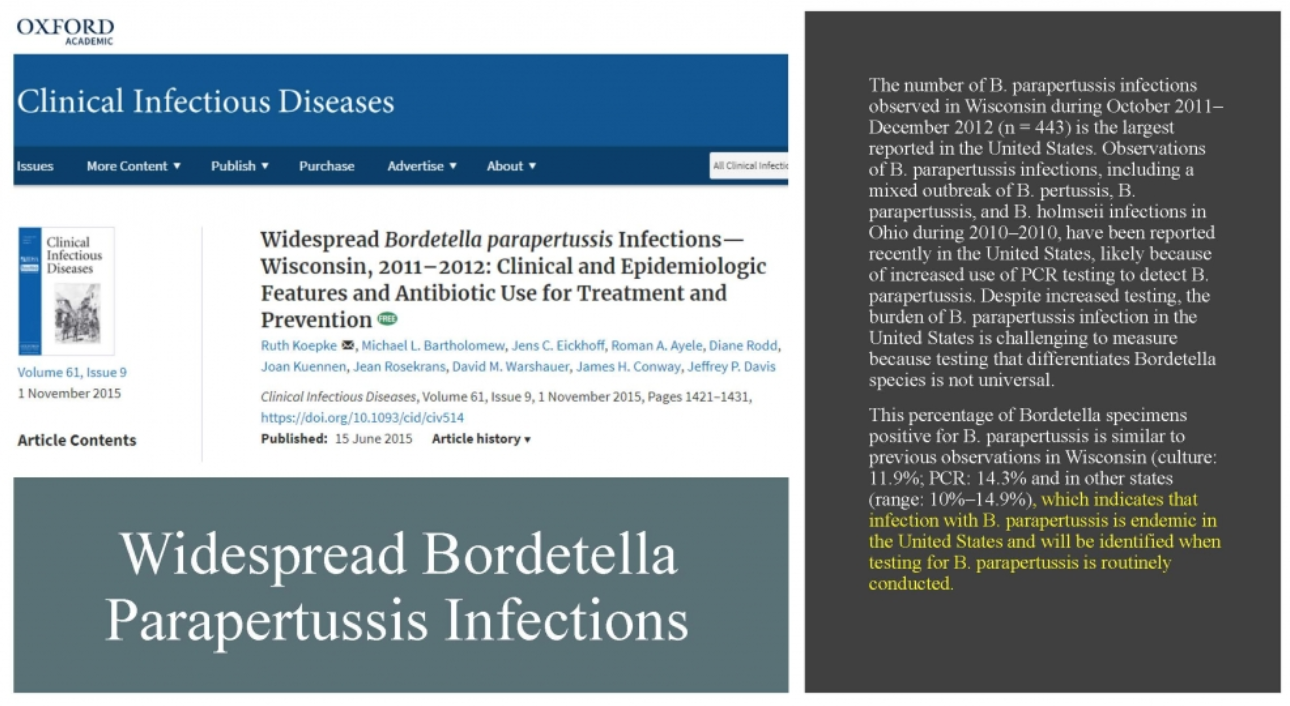 Full study here