Of course, no one that reads this blog will be the least bit surprised to hear that jew Jeffrey Epstein was working for the Mossad. Blackmailing high level politicians by getting them to have sex with minors and filming them doing so is a long-standing tradition of this parasitical race that seeks nothing less than the destruction of our world.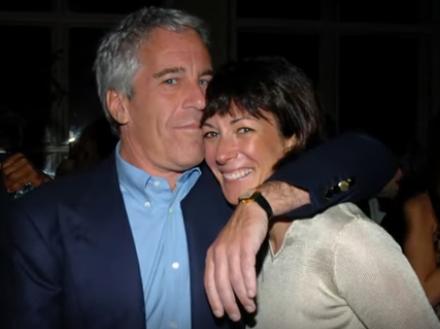 Ari Ben-Menashe, an Iranian-born Israeli businessman, says he worked for Mossad from 1977 to 1987 and was the handler for  pedophile Jeffrey Epstein and Ghislaine Maxwell. He says they were Israeli spies who used child sex to blackmail politically powerful men. He makes these claims in his new book, Epstein: Dead Men Tell No Tales. There currently is no hard evidence that his story is true, but The Sun, a British mainstream newspaper, now is reporting Epstein's and Maxwell's connections to the Mossad. People pointing out the Epstein-Mossad connection have been banned from YouTube and Facebook. [Apparently, that is considered to be hate speech.] -GEG
This is the first time Jeffrey Epstein and Ghislaine Maxwell's connections to the Mossad have been highlighted by the controlled media.
An ex handler has claimed that Ghislaine Maxwell and Jeffrey Epstein were spies who used underage sex to blackmail politicians. https://www.thesun.co.uk/uncategorized/10414087/ghislaine-maxwell-epstein-mossad-agents-politicians-sex-blackmail/?utm_medium=Social&utm_campaign=sunmaintwitter&utm_source=Twitter#Echobox=1575373419 …

Ghislaine Maxwell and Jeffrey Epstein were spies who used underage sex to blackmail politicians,…

GHISLAINE Maxwell and her paedophile lover Jeffrey Epstein were both Israeli spies who took pictures of powerful men having sex with underage girls to blackmail them, their alleged Mossad handler h…
GHISLAINE Maxwell and her paedophile lover Jeffrey Epstein were both Israeli spies who took pictures of powerful men having sex with underage girls to blackmail them, their alleged Mossad handler has sensationally claimed.

The pair allegedly ran a "honey-trap" operation where they would provide young girls to politicians in order to squeeze them for information for the Israelis.

The unsubstantiated claims have been made by Ari Ben-Menashe who claims he is a former Israeli spy.

Ben-Menashe claims that he was the "handler" of Ghislaine's dad Robert Maxwell, who was also a spy, and that it was the former newspaper baron who introduced Epstein and his daughter to the Israeli intelligence agency.

He makes the unverified claims in a new book called "Epstein: Dead Men Tell No Tales".
In a preview of the book, shared with Sun Online, Ben-Menashe says: "Mr Epstein was the simple idiot who was going around providing girls to all kinds of politicians in the United States.

"See, f**king around is not a crime. It could be embarrassing, but it's not a crime.

"But f**king a fourteen-year-old girl is a crime. And he was taking photos of politicians f**king fourteen-year-old girls–if you want to get it straight.

"They [Epstein and Maxwell] would just blackmail people, they would just blackmail people like that."

Ben-Menashe is a mysterious Iranian-born Israeli businessman who claims to have worked for Mossad from 1977 to 1987.

He was arrested in 1989 in the US on arms dealing charges but was acquitted in 1990 after a jury accepted he was acting on behalf of Israel.

Israel tried to distance themselves from him, with government sources saying he never had anything to do with intelligence services, although other news reports – in both the US and Israel – confirmed he did.

He later wrote a book called Profits of War: Inside the US-Israeli Arms Network and in the early 1990s claimed that Robert Maxwell, Ghislaine's dad, worked for Mossad.

The new book takes this further and claims Maxwell may have worked for other governments too as as a double or triple agent.

Ben-Menashe claims that despite reports Epstein and Ghislaine Maxwell met in the early 90s in New York, they actually met much earlier – through the socialite's father.

He claims that Robert Maxwell introduced Epstein to Mossad and then Ghislaine got involved later.
Prior to his arrest in November 1989, Ben-Menashe was a high-ranking officer in a special unit of Israeli military intelligence. He would later claim that his arrest for attempting to sell American-made weapons to Iran was politically motivated, as he had threatened to expose what the U.S. government had done with the stolen PROMIS software if the U.S. did not cease providing Saddam Hussein's Iraq with chemical weapons. Ben-Menashe was later acquittedwhen a U.S. court determined that his involvement in the attempted sale of military equipment to Iran was done on behalf of the Israeli state.

After his arrest, Ben-Menashe was visited in prison by Robert Parry, the former Newsweekcontributor and Associated Press reporter who would later found and run Consortium Newsuntil his recent passing last year. Parry remembered that, during that interview, "Ben-Menashe offered me startling new information about the Iran-Contra scandal, which I thought that I knew quite well."

Israel's government immediately began to attack Ben-Menashe's credibility following his interview with Parry, and claimed that Ben-Menashe had never worked for Israeli intelligence. When Parry soon found evidence that Ben-Menashe had indeed served in Israeli military intelligence, Israel's government was then forced to admit that he had worked for military intelligence, but only as a "low-level translator." Yet, the documentation Parry had uncovered described Ben-Menashe as having served in "key positions" and performed "complex and sensitive assignments."

A year later, Ben-Menashe would be interviewed by another journalist, Seymour Hersh. It would be Ben-Menashe who first revealed to Hersh secrets about Israel's nuclear program and the fact that British media mogul Robert Maxwell was an Israeli spy, revelations that Hersh would not only independently corroborate but include in his book The Samson Option: Israel's Nuclear Arsenal and American Foreign Policy. Hersh was then sued by Robert Maxwell and the Maxwell-owned Mirror Group for libel. The case was later settled in Hersh's favor, as the claims Hersh had made were true and not libelous. As a result, the Mirror Group paid Hersh for damages, covered his legal costs, and issued him a formal apology.

After Ben-Menashe's interviews by Hersh and Parry, Israel's government was apparently concerned enough about what Ben-Menashe would tell congressional investigators that it attempted to kidnap him and bring him back to Israel to face state charges, much like Israeli intelligence had done to Israel's nuclear-weapons whistleblower Mordechai Vanunu. The plan was foiled largely thanks to Parry.

Parry, who broke many key stories related to the Iran-Contra scandal in the 1980s and beyond, was tipped off by a U.S. intelligence source about a joint U.S.-Israel plan to have Ben-Menashe first be denied entry to the United States on his planned trip to give congressional testimony. Per the plan, Ben-Menashe would be denied entry to the U.S. in Los Angeles and then be deported to Israel, where he would have stood trial for "exposing state secrets." Parry called Ben-Menashe and convinced him to delay his flight until he secured a guarantee for safe passage from the U.S. government.

Ben-Menashe subsequently gave a sworn statement to the House Judiciary Committee that mostly focused on U.S.-Israel collusion regarding the theft and creation of a "backdoor" into the PROMIS software. Ben-Menashe offered to name names and provide corroborating evidence for several of his claims if he was offered immunity by the committee, which, for whatever reason. declined that request.

Prior to the conclusion of the Hersh "libel" trial, which would later uphold Ben-Menashe's claims regarding Robert Maxwell's Mossad activities as true, there was a concerted effort in the U.S. press to downplay Ben-Menashe's credibility. For instance, Newsweek — in an article on Ben-Menashe entitled "One Man, Many Tales" — claimed that "inconsistencies may undermine Ben-Menashe's testimony in the British courtroom proceedings," citing inconsistencies from sources in Israel's government and Israeli intelligence as well as Ben-Menashe's ex-wife and Israeli journalist Shmuel (or Samuel) Segev, a former IDF colonel. It goes without saying that such sources had much to gain from any effort to discredit Ben-Menashe's claims.

According to Parry, this media campaign, which employed American journalists with close tiesto Israel's government and intelligence agencies, was very successful "in marginalizing Ben-Menashe by 1993, at least in the eyes of the Washington Establishment." After a years-long media campaign to discredit Ben-Menashe, "the Israelis seemed to view him as a declining threat, best left alone. He was able to pick up the pieces of his life, creating a second act as an international political consultant and businessman arranging sales of grain." The effort to marginalize Ben-Menashe has continued well into recent years, with mainstream news outlets still referring to him as a "self-described ex-Israeli spy" — despite the well-documented fact that Ben-Menashe worked for Israeli intelligence — as a means of downplaying his claims regarding his time in Israel's intelligence service.