I think we can all agree that this type of information is very important for us to have access to. Please share widely.
Source Article:
EMF Quiet Zones
https://www.emf-experts.com/emf-quiet-zones.html
Communities FREE from ELECTROSMOG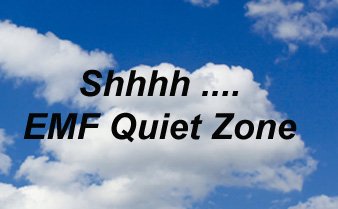 EMF Quiet Zones: USA & Worldwide
EMF-free communities are springing up in EMF Quiet Zones — areas of low , (ideally zero) electrosmog — across the world as the numbers of people becoming aware of their increasing electrosensitivity is growing.
Electrosensitivity (EHS) and Multiple Chemcial Sensitivity (MCS) frequently are found together, and so they are generally compatible community neighbors who retreat to EMF Quiet Zones from the advance of the ever expanding onslaught of environmental pollutants, including the invisible pollution of radio wave technology, such as celltower radiation, WiFi , etc., Although many EHS and MCS sufferers tend to keep a low-tech low profile out of necessity, here are a few of the more media/internet visible communities that invite contact.
EMF Communities and EMF Quiet Zones Listings
Interested in other EMF Communities across the USA?
EMF Communities and EMF Quiet Zones around the World
NOTE: Please contact us if you know of other communities – we would be glad to support their success by adding them to this list, and to help fill the growing search for EMF Quiet Zones.
Or add your EMF-Free location to the EHS Refuge Map of North America