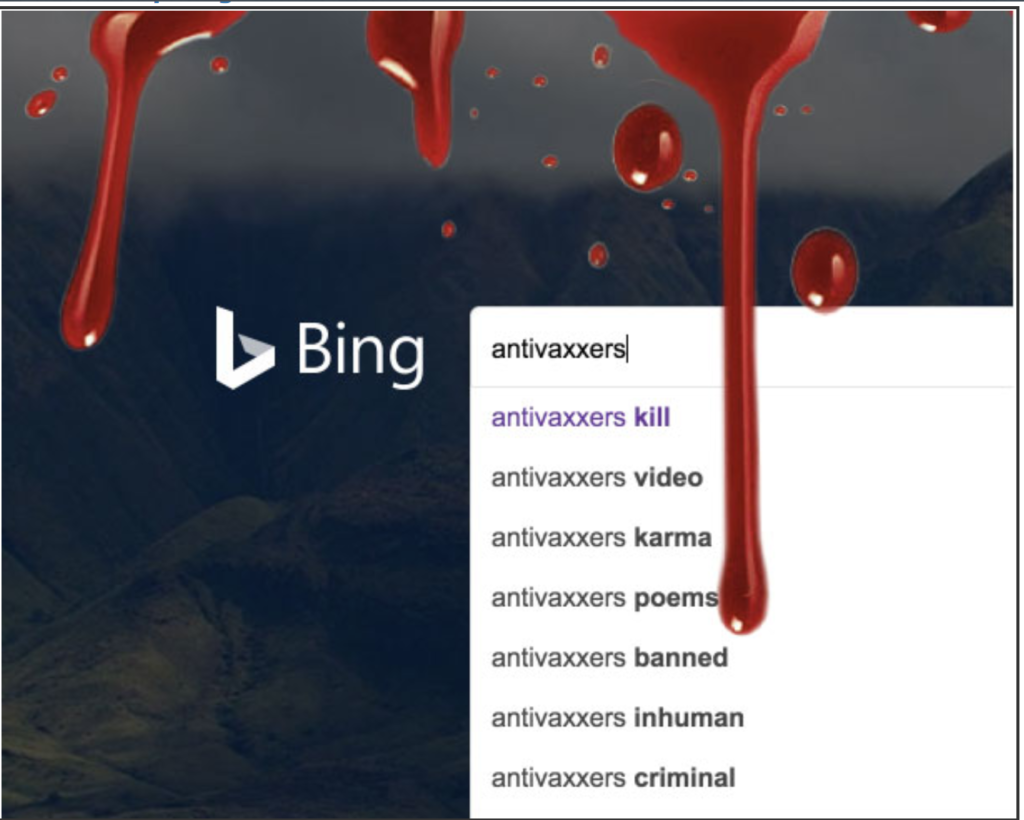 ===========================================
===========================================
Bing search is neurolinguistically preprogramming its autosuggestions with specific phrases which target an increasingly marginalized group with what may amount to hate speech. 
Now, a new investigation reveals that Bing (Microsoft's search engine launched in 2009 which has 9% of the global markeshare) is targeting the so-called "vaccine hesitant" with preprogrammed search suggestions that bully, disparage, and ultimately characterize this increasingly marginalized group as dangerous and violent against others.
Moreover, Bing falsely claims that its "autosuggest" function is based on the volume of real searches made by others, and not arbitrary human biases and/or political agendas originating within Microsoft itself.
For example, if you type the term "antivaxxer" into Bing, it will "autosuggest" that what others are commonly searching for are the following phrases, including "antivaxxers kill." 

But Bing's keyword search volume for "antivaxxers kill" is non-existent, coming up as zero through KeywordKeg.com, which uses an API connected to Bing's webmaster tools which draw from the actual volume of searches occurring on any specific topic. Incidentally, we found the same discrepancy with Google Trends data, which also shows that no one searches "antivaxxers kill."
This doubly confirmed null finding is not at all counterintuitive, considering that it is infinitely more likely to type questions into search engines rather than entering in affirmative statements reflecting foregone conclusions. In fact, this is why the Search Engine Manipulation Effect (SEME) is considered by some to be the most powerful behavioral effect ever uncovered: it preys on the vulnerability of the undecided, who are using search products because they believe the results are produced through machine algorithms that they presume are less fallible than human, agenda-driven selection. The SEME is so powerful, in fact, that it has been estimated to determine a quarter of the world's elections in recent years.
And so, what is the obvious implication? Bing (like we have already shown with Google) is attempting to put very specific thoughts into the minds of its users. Here is another example for the search "antvaxxers are…":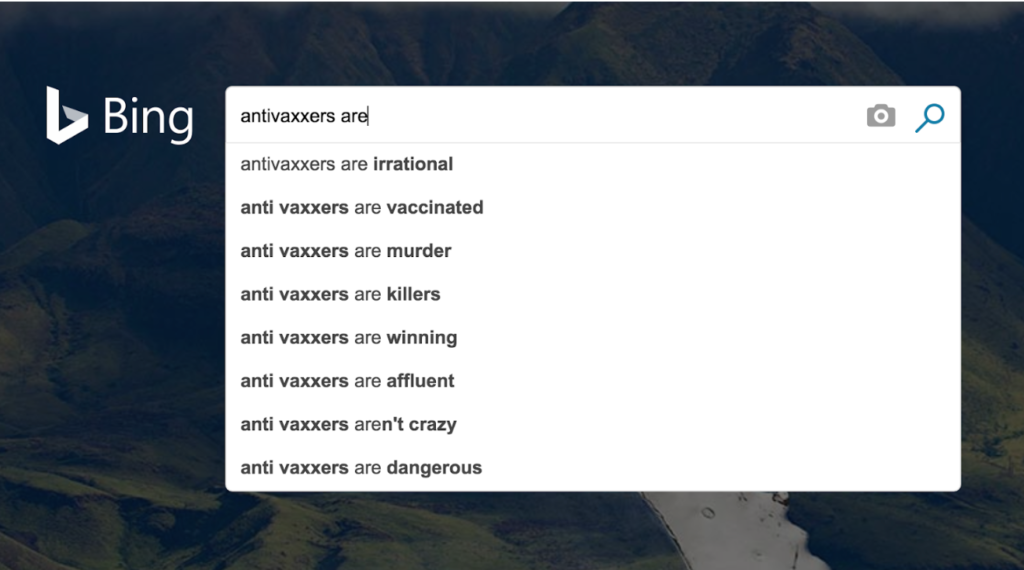 Above, the search "autosuggests" include "antivaxxers are irrational, killers, and dangerous." 
Again, we must ask: are these search suggestions reflective of searches others are actually making? According to KeywordKeg, the answer is NO in all 3 cases: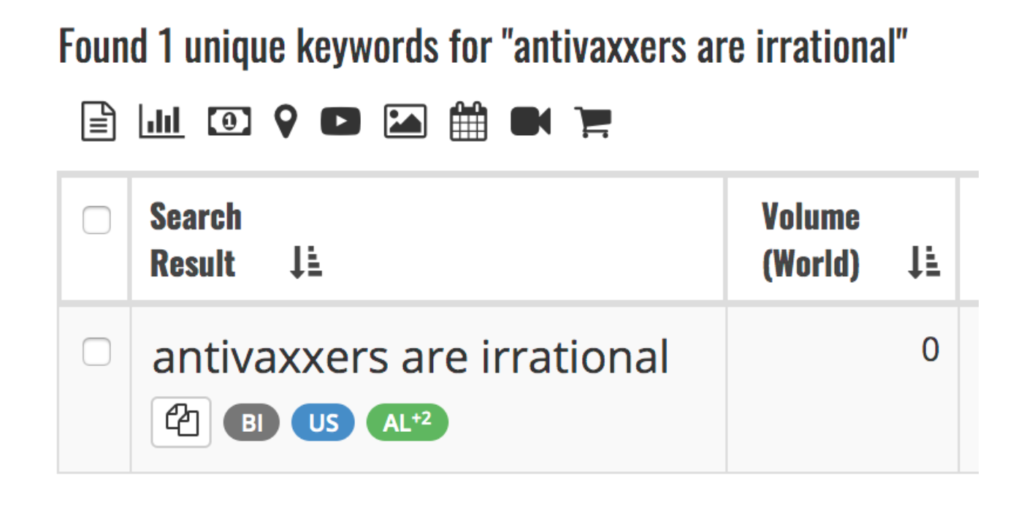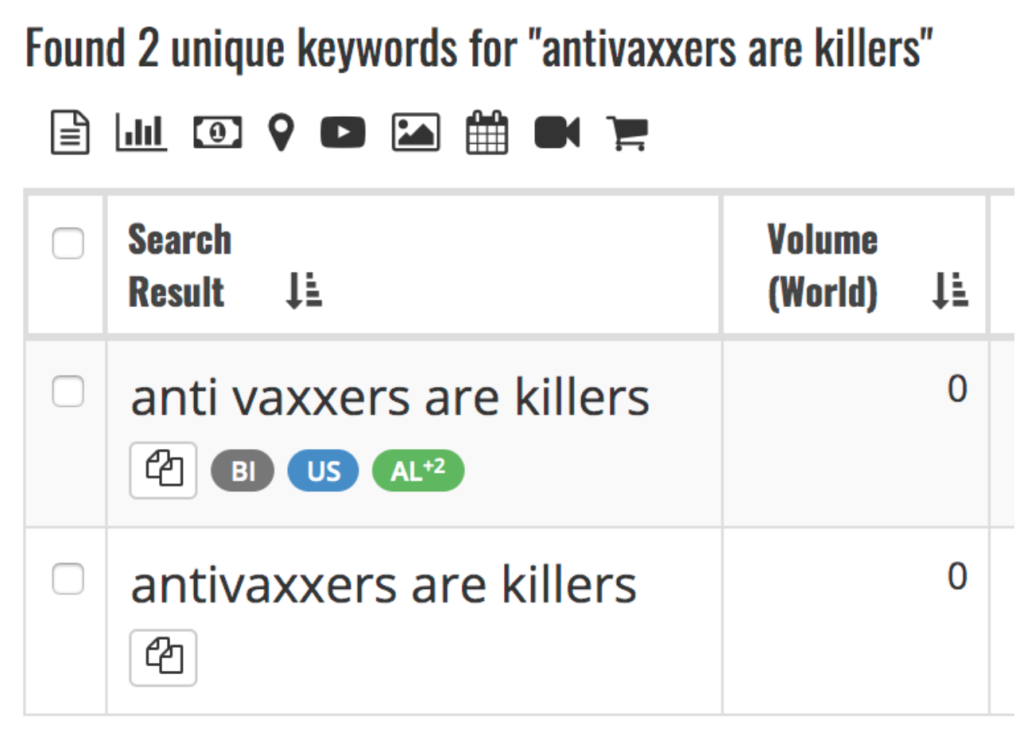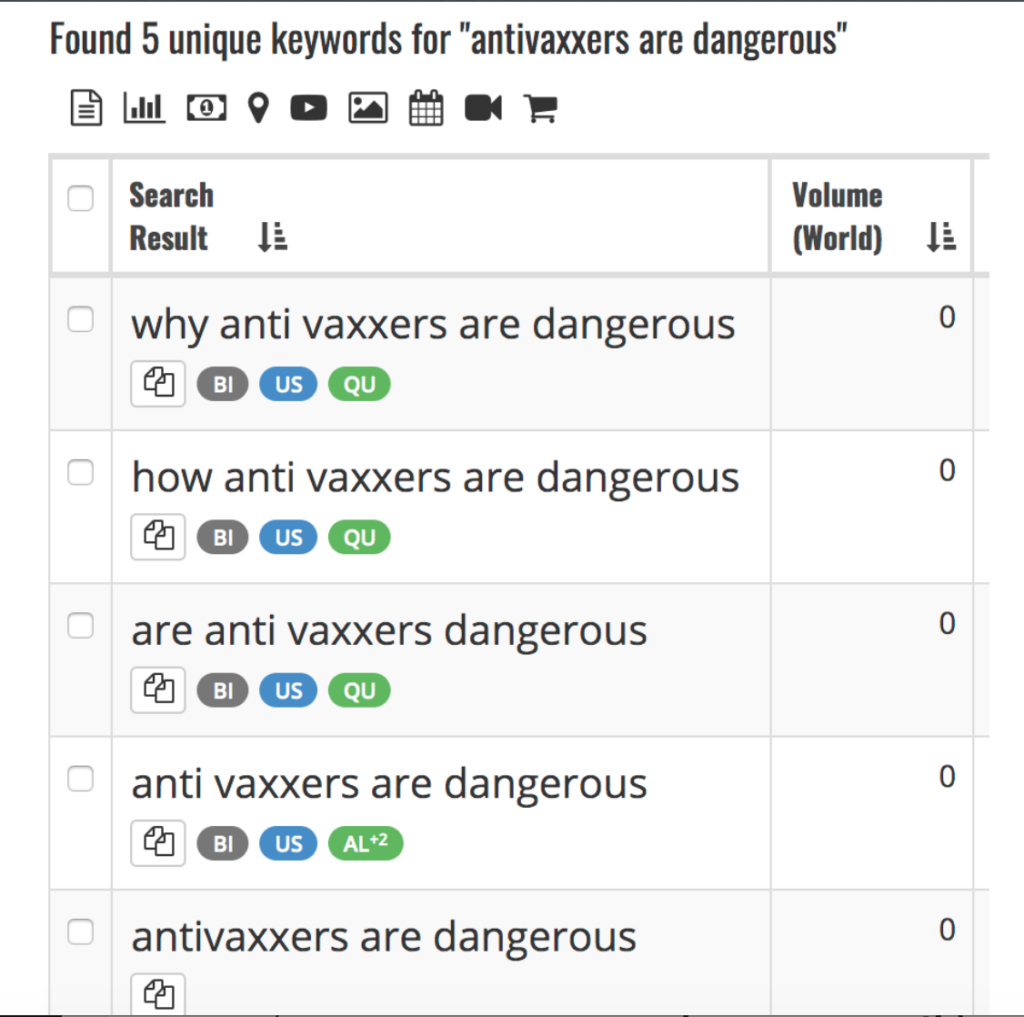 What would possess Microsoft/Bing to stoop to this level of dehumanizing and bigoted rhetoric? The slur "anti-vaxxer" has already become an effective vector of dehumanization. Why weaponize it further by associating it with terms like "killer" and "murderer"? If it were not for the fact that Microsoft founder Bill Gates himself said "antivaxxers" kill children" in a 2011 CNN interview with Sanjay Gupta, it would sound like a 'wild conspiracy theory' to suggest that Bing has been neurolinguistically pre-programmed with hate speech against those who advocate for vaccine safety and skepticism towards the vaccine industry and their untoward influence on media, science, medicine, and government health policy.