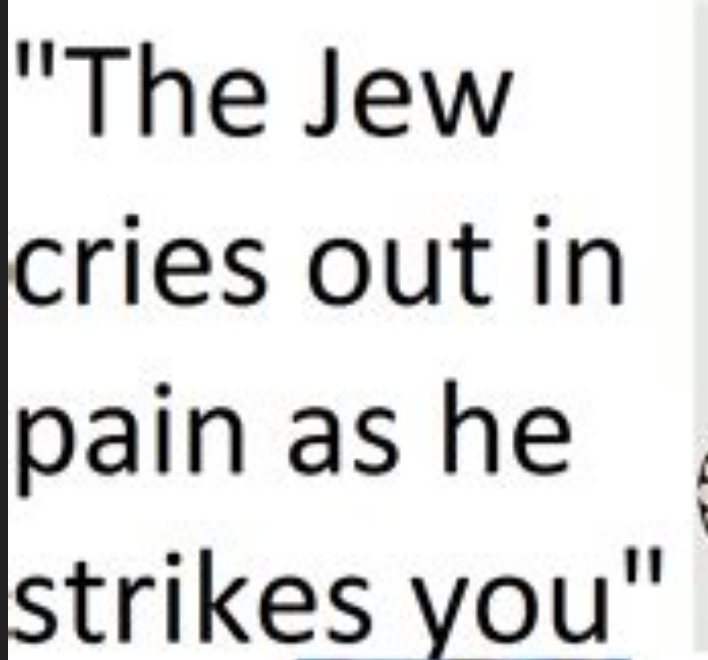 Oh, those poor, innocent jews!  Surely they would never tall a lie to advance their own interest, or foment wars and unrest in order to increase their power.
Source Article:
Chinese Elites and General Public Openly Discuss Jewish Power, Holocaust Realism
https://russia-insider.com/en/chinese-elites-and-general-public-openly-discuss-jewish-power-holocaust-realism/ri26554
All right-minded people will be saddened to learn that the growing scourge of anti-Semitism has now spread to China. One Jewish writer says:
I live in China, and in the last few weeks I've been alarmed at the amount of antisemitic propaganda being published by Baidu News. Baidu is China's equivalent of Google, so it reaches a truly enormous readership, and is state owned.
He goes on to cite two reports, one of which essentially denies that the Holocaust happened, and claims that the number of Jews really killed numbered only in the "tens of thousands." Another article claims, wait for it, that, "The Jews themselves have responsibility for the Holocaust for being too greedy and self-interested. The truth is that Hitler never slaughtered the Jews. Hitler broke the financial dragon egg in order to establish the values ​​of labor. He did indeed shoot a few financial oligarchs, but did not massacre the Jews."
Based: Chinese Nationalist troops equipped with German 'stahlhelm' helmets.
And a [recent] best-seller called Currency Wars [2007] has really set the cat among the pigeons. The book's author, Song Hongbing, claims that behind world-changing events like the battle of Waterloo, Adolf Hitler's rise to power, President Kennedy's assassination, and the deep recession in Asia during the 1990s stood an intricate conspiracy aimed at increasing Jews' wealth and influence. In fact he claims that almost every defining historical moment has been instigated by Jewish bankers, and mainly the Rothschild family, which Song says dominates the global banking system, including the US Federal Reserve System.
And the Chinese are supposed to be clever. How the hell did they get those crazy ideas? Incidentally the articles and the associated comments provide an insight into the sperg-like amorality of the Chinese mind which assesses profound moral issues like genocide and treason in strictly utilitarian terms. I'd hate to be at the mercy of these guys.
Like the Africans soon will be.