Another victory for the forces of Love. LONG LIVE THE GOOD!
EXPEL ALL EVIL FROM THE EARTH!
Source Article:
Bayer Stock Crashes After Monsanto Cancer Verdict Upheld By Judge; Analyst Estimates $800 Billion In Future Liability
http://www.greenmedinfo.com/blog/bayer-stock-crashes-after-monsanto-cancer-verdict-upheld-judge-analysts-estimates
Bayer greedily bought and swallowed the 'poison pill' of Monsanto without considering it's true liability. Now their headache is taking on epic proportions…
Uncertainty about whether San Francisco Superior Court Judge Suzanne Ramos Bolanos would rule in favor or against Bayer's appeal of the Monsanto Cancer Verdict were resolved Tuesday morning as the judge upheld the jury's decision that the glyphosate-based weedkiller (aka Roundup) sold by Monsanto caused a California man's terminal cancer and that Monsanto intentionally hid its dangers.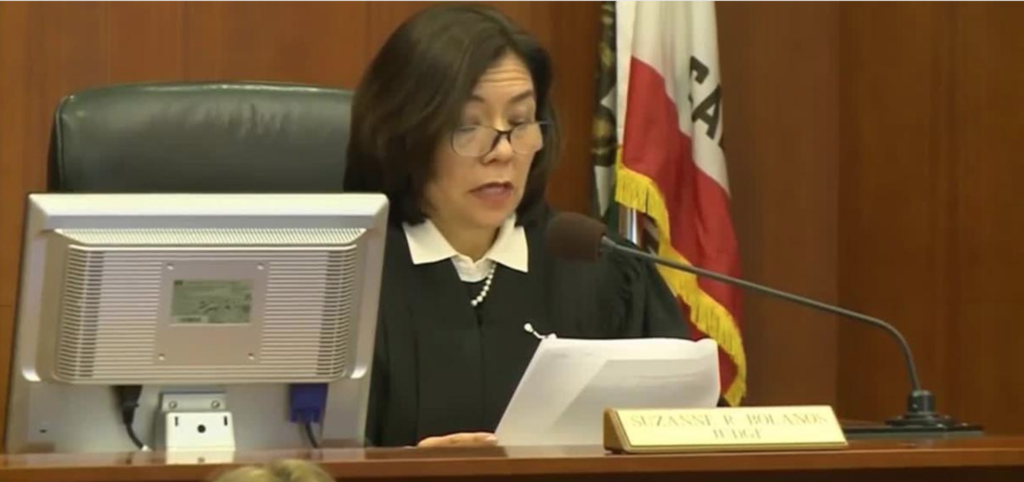 The news quickly spread and caused an immediate crash in Bayer's stock value, sending a powerful message to the Agrochemical industry that they are legally and financially responsible for the adverse effects caused by their unscrupulously marketed products despite receiving a regulatory pass from government agencies like the EPA, USDA, and FDA that have traditionally acted as industry cheerleaders.
The judge decided to reduce the punitive damage award from the original total of $289 million following a verdict reached earlier this summer, down to $78 million. A decision which concerned jurors who decided on the higher award amount in order to send a clear message to Monsanto that they deserve to be punished for covering up the dangers of their herbicide.
The good news is that this ruling affirms the company's liability for causing illness from their product, and opens the door for more lawsuits and stricter regulation of agrochemicals in the future. Ian Hilliker, an analyst at Jefferies LLC in London, estimated in a note to clients that based on a class action lawsuit involving 8,700 plaintiffs believed to have cancer as a result of glyphosate exposure, Monsanto's liability could reach $800 billion dollars. To put this in perspective, the original Bayer-Monsanto buyout offer was $57 billion dollars. Clearly, this no longer looks like an "asset" to Bayer and its stockholders.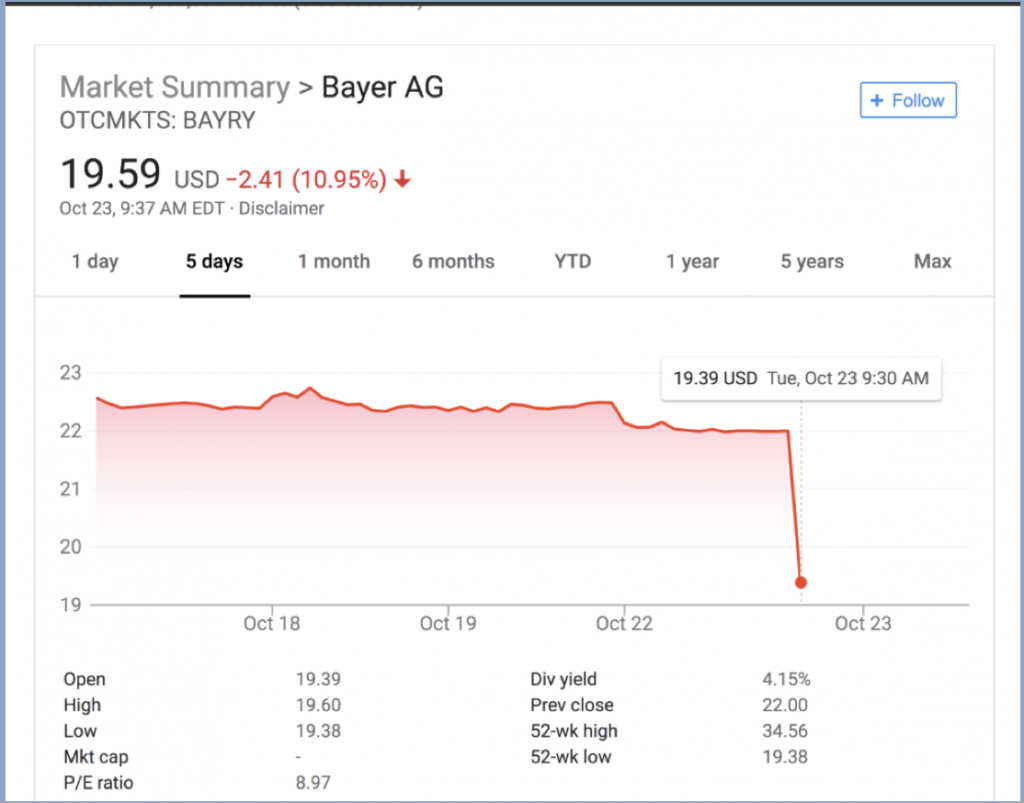 Learn more about Bayer's history in the video below produced by independent media site Corbet Report:

Bayer + Monsanto = A Match Made in Hell
https://youtu.be/khfdjPbecwM
Note: The case is Johnson v. Monsanto Co., CGC-16-550128, California Superior Court, County of San Francisco (San Francisco).
Related Articles: